Founding Statement of the Coalition of Women Human Rights Defenders in the Middle East and North Africa*
8 March 2015
The Middle East and North Africa (MENA) region has been undergoing radical transformations in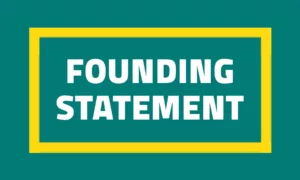 the past few years. Its people have been demanding changes of regimes and real reforms that guarantee them freedom, dignity and social justice. The tools that the people of the region have mobilized to get their voices heard by their regimes have also underwent successes and failures. The women of MENA have paid a heavy price to protect their existence in a public sphere where their presence and their freedom are secure.
In order to reach freedom they long for, many women have demanded their rights and have presented themselves to their societies and to the international community as women defenders of human rights. These are the women who struggle every day in their local communities to make space for their political, social and economic causes, and who, as a result, carry the burden of patriarchal societies and a traditional attitude that sees them as unable or incapable of such a task. Yet still they persevere with their work.
The sacrifice and the struggle have not stopped here, as many women have paid the price with their physical safety, their liberty and even their lives for the sake of defending a variety of rights. In a context where societal violence and infighting is increasing, women human rights defenders have been targeted by state and non-state actors. Targeted too have been the women have who have decided to participate in the public sphere and who hope that their presence would lead to a respect for all human rights.
We are a group of women who believe in the tremendous power that comes from feminist coalitions and from the passion that drives women human rights defenders to work for different complex causes in a region rich with a history of their struggles in both private and public spheres. All these circumstances prompted us to come together (in June 2013) for a meeting where we shared with each other our hopes and fears given what is happening in the region and its implications on women's work in their communities. We also discussed the conditions of women human right defenders, and we agreed that there is a deep need for a regional coalition that expresses the voice, convictions and the presence of women human rights defenders and that stands against any attacks they may face from regimes, societies, or occupying forces. We did not settle on one meeting to endorse this coalition; we worked further for over a year to form this coalition that defends the rights and freedoms of women who may not be well-known, but who are nevertheless present in their communities.
We met again in August 2014, to announce the launch of "The Regional Coalition of Women Human Rights Defenders" as a platform for defending their rights and for raising their causes to their societies and regimes and to the international community, using tools such as advocacy, defense and documentation, among others.
And in February 2015, we had our first general assembly meeting of the coalition, where we elected our first Executive, Advisory and Emergency Committees that will start working accordingly. We met in the midst of our painful realities and ongoing work. Women human rights defenders support other citizens and each other and face threats and accusations. Such is the case of Azza Soliman, an Egyptian woman human rights defender, who was turned from a witness to a defendant in the case of the killing of Shaimaa al Sabbagh, another human rights defender. Women such as Salwa Bugaighis and Intisar Al-Hasairi in Libya have been targeted and killed. Meanwhile, Saudi defenders of the right of women to drive are being targeted, as with the arrest of Loujain AlHathloul and Maysaa AlAmoudi and their transference to a terrorism court. We are also witnessing further deterioration of the situation in Syria, and a continuation of sexual violence and rape against women. In Yemen too, as the situation worsens, women are being kidnapped and disappeared, such as Shirin Makawi. The consequences of the war on Gaza also remain, as the people of Gaza and especially its women, pay the price. In addition, the rape of women in Darfur, Sudan, has not stopped.
And despite all that we and other activists in the region are facing, we vow to continue working on the rights of "women human rights defenders" and to include these women in our coalition, so that women's voice remains a revolution.
*Members of the WHRD MENA Coalition would like to acknowledge the continued struggles by the women of our regions to defend freedom, ، justice and equality. We wish them the good will to continue the struggle, sustainability and victory so that every day is women's day.