Position: Membership Consultant
POSITION REF: 12106MC
Location: Lebanon
ِِA-About the Assignment
An important component of establishing a well functioning internal structure for the WHRD MENA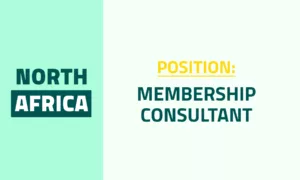 Coalition is designating an effective "Membership Guidelines" accompanied by a "Membership Strategy" to incorporate feminist voices from the region into working processes of the Coalition.The guideline and strategy will also serve to maintaining regular and productive flow of communication as well  sustaining effective collaboration among members.Therefore, following consultations with existing members, the Coordinator of the MENA Coalition and its Membership Committee, by the end of the assignment (10 hours per week, 40 hours per month, and 160 hours over the span of 4 months) the consultant is expected to hand in:
• Initial mapping of organization's working on HR in the three regions of the coalition.
• A comprehensive guideline explaining the criteria for accepting new members to the Coalition
• A membership strategy for the Coalition for 2016-2017
B-Scope of work and expected deliverables
The scope of work encompasses supporting the MENA Coalition in developing "Membership Guidelines" and "Membership Strategy" including:
• Mapping needs and expectations of existing members through bilateral Skype interviews
• Working in close coordination with the Coordinator of the MENA Coalition, and the Membership Committee to develop comprehensive membership criteria and guidelines in line with the values, mission and strategic priorities of the MENA Coalition
• Developing a FAQ for the website of the Coalition explaining the values and mission of the Coalition and the criteria for applying to become a new member
• Developing an effective membership strategy for 2016-2017 based on consultations with existing members, the Coordinator and the Membership Committee .
C-Term:
40 hours per month is required during this period to a maximum of 160 hours over the term of 4 months.
Deadline to apply 25th of Feb 2016
Qualification:
1-Extensive Experience in working in the Human Rights Field ( 4- 5 years)
2- Excellent writing skills in English and Arabic Languages, French is a PLUS.
3- Experience in communication, Human Resource, and research.
4- Good Knowledge of different contexts in the Arab Region.
5- Experience in Data management, Excel , Google forms and Google Cloud.
Apply to: coordinator at whrdmena.org, short listed candidates will be contacted for an interview. Please insert position reference as subject of Email. CV and Cover Letter should be sent as an ATTACHMENT.