The World Stands with Mozn Hassan and Azza Soliman!
Drop Case173 Now!
The Regional Coalition of Women Human Rights Defenders in the Middle East and North Africa is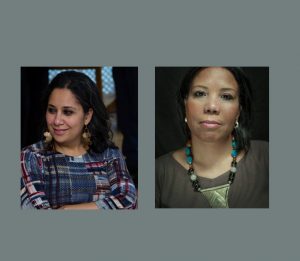 extremely concerned about the recent development and escalation against Mozn Hassan, our advisor, and Azza Soliman, our board member. Both Mozn Hassan and Azza Soliman are prominent Women Human Right Defenders, and key figures in the Women's rights movement in Egypt.
On December 12th, 2016, Mozn Hassan and Nazra for Feminist Studies were subjected to asset freeze under a request made by the investigative judge at Abbasia Court. This was discovered  while the lawyers were at the session to request a look at the asset freeze case against Azza Soliman.  The next court hearing session is scheduled for December 14th to review case papers and document submission. A verdict for Azza Soliman and her law firm is scheduled to be issued during this session as well.
The Regional Coalition of Women Human Rights Defenders in the Middle East and North Africa is calling for a prompt response from the regional and international community to issue solidarity statements and to condemn this unprecedented attack on civil society in Egypt, especially on Women's Human Rights Defenders (WHRDs) who have previously aided the state in improving national policies and strategies to end violence against women in the past years, and who have offered countless services to women surviving gender based violence in Egypt.
The targeting of Mozn Hassan and Azza Soliman, among other human rights defenders,  under the Case  173, also known as the Case of Foreign Funding, does not only close down civil society in Egypt, it criminalizes and demonizes all those who are involved in promoting and defending human rights. If such procedures and attacks against human rights continue to be successful and if they continue to pass without pressure and condemnation, they will will spill over the region as a pattern.
We urge the Egyptian Authorities to close down Case 173 and allow defenders and civil society actors to continue doing their work as it is mostly beneficial to the state itself. We also urge the United Nation's Human Right's Council to respond promptly to the escalations in Egypt against Women Human Rights Defenders.
We call upon local, regional and international organisations in the world to contact the Egyptian state and Ministry of Foreign Affairs and urge them to stop targeting WHRDs and HRDS, and to let them know that the whole world is watching, and is standing in solidarity with the brave Mozn Hassan and Azza Soliman.