Lebanon: Hundreds of Human Rights Violations & Attack on Lawyer Diala Chehade
Lawyer and human rights defender Diala Chehade obtained a court order on the basis of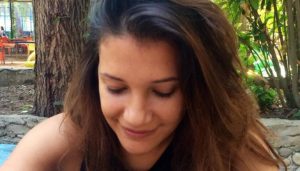 urgent ruling issued by a judge in Zahle to delegate forensic doctor Raymon Khazzaqa to conduct a medical examination of the three bodies in Zahle's hospital to explain the cause of their death, especially since the legal reports issues by the Army concluded that the deaths were "100 natural and no traces of violence were found."
On Thursday 7 July 2017, as she was following the judge's rule and delivering samples to the forensic doctor in Hotel Dieu Hospital, the lawyer and her team were shocked to find a group of men identifying themselves as military intelligence asking her to hand over the samples, disregarding the judicial decision. The lawyer and her team received several verbal threats, and the military intelligence soldiers also intimidated and threatened the hospital's staff. Armed soldiers were deployed all over the hospital and a military vehicle was parked outside. Chehade was forced to submit the samples as per the request of the public prosecutor. However, the soldiers remained in the hospital until the lawyer left. She contacted the head of the Beirut Bar Association asking for protection against the threats she received. According to a testimony Chehade posted on her personal Facebook account, "I called the head of the Bar Association in Beirut and explained the situation to him and asked for protection and he told me that he will phone Saqr in the morning. I remained in the hospital until 3 AM, and that's when I noticed a military vehicle parked outside and two heavily armed youth in the hospital. I photographed them with my phone and they sent me an officer in plainclothes who asked me to hand over my phone, and when I said no, a soldier in his 20s came up to me and said: 'If you are a lawyer, I can easily rid you of your impunity.' I yelled with all energy I had left that 'This country is ruled by the law, not by a man with a gun,' these sentence seem naïve and cliché to me now."
Background
On Friday 30th of June 2017, Lebanese Army troops arrested more than 300 persons during a raid on a Syrian refugee camp in Arsal, located in Baalbek. The detainees were pictured lying on the ground in rows under the sun, their hands tied behind their backs. The Lebanese Army described the raid as "a protective security measure against insurgents planning attacks on
Lebanon."
Contradictory statements were released regarding the five suicide bombers who attacked the soldiers during a raid by the Army which led to the death of four Syrian individuals. The army declared that their deaths were due to chronic diseases exacerbated by high temperature. The Lebanese Center for Human Rights issued a statement on July 5, 2017 strongly condemning the acts of torture committed by the Lebanese Army during the arrests in Arsal, which may have contributed to the deaths of the four detainees. The center also condemned the humiliating pictures of the detainees, and called on the Lebanese Ministry of Defense and the judiciary to "begin with an immediate judicial investigation into the cases of torture, ensure that the bodies get examined by an independent forensic doctor chosen by their relatives and allow detainees to contact their family and appoint any lawyer they choose." The Lebanese Center for Human Rights also released a detailed list of those detained and demanded the authorities to let the International Red Cross Committee check on those under detention and to arrest any officer who is proven to be involved in the  torture.
The Regional Coalition for Women Human Rights Defenders in the Middle East and North Africa condemns all forms of intimidation that the lawyer and human rights defender, Diala Chehada, was subjected to. Unfortunately, they succeeded in hampering her duties of defending the four detainees who died during detention and defeating her attempt to find evidence that might confirm whether the detainees' death was a result of natural circumstance or if they died under torture and the circumstances of their detention.
Diala Chehade is a tireless activist in defending the rights of refugee, and the rights of women and women migrant workers in Lebanon. The attack on Chehade and the disregard for her role in preserving Lebanese laws which guarantee justice for everyone without discrimination is a serious deterioration that affects the impunity of lawyers and their role in the implementation of justice and the application of Lebanese and international laws.
Defending human rights for refugees is not a crime, and the role of the military institution should not be contrary to civil and legal freedoms. Therefore, the Regional Coalition for Women Human Rights Defender in the Middle East and North Africa calls on the Lebanese Authorities to open a transparent investigation surrounding what lawyer Diala Shehade and her team underwent and to hold those responsible accountable. We demand that the Lebanese authorities form a civil independent committee to investigate the Arsal raid and to ensure respect for universal human rights that Lebanon is committed to in the preamble of the Lebanese constitution, which also guarantees refugees rights in safety and security, and ensures defending human rights without any harassment or hindrance. The Regional Coalition for Women Human Rights Defenders appeals to international partners from international human rights organizations and United Nations bodies to be in solidarity with Diala Chehade and her team in every way possible!