ALERT: Arbitrary detention of Awfaa AlNaami in Yemen
On Monday (January 28) woman human rights defender Awfa AlNaami was arbitrarily and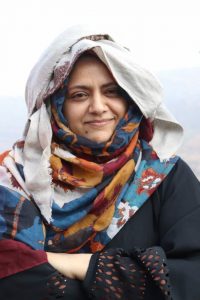 forcefully disappeared and detained in Sanaa, Yemen. AlNaami and her colleague were asked for a meeting by the Houthi national security to discuss her work with SaferWorld, an INGO working on peace building and women empowerment. Awfa and her colleague went into the building at 12 noon on Monday and they haven't been released.
WHRD Awfa joined Saferworld in 2016 as a project manager in Yemen, with a focus on gender work in the country, and then moved on to become country manager where she oversees the programme and manages the day-to-day activities of the team. AlNaami also writes about providing women in Yemen with practical support and diplomatic commitment to bridge the gap between local, national and international peace talks. Awfa's work is vital and important not just for women in Yemen, but Yemeni society as a whole.
The Regional Coalition of Women Human Rights Defenders in the Middle East and North Africa is gravely concerned by unjustifiable action and calls for Awfa AlNaami's immediate and unconditional release. Knowing that, WHRDs have been risking their lives in a violent context that normalizes human rights violations against them. In the past two years, many WHRDs have been targeted in Yemen and have been put in a critical and dangerous situations due to continuous threats. Women Solidarity Network has also released a condemnation statement, demanding the release of the WHRD.
TAKE ACTION NOW:
We ask you to stand in solidarity with Awfaa alNaami by tweeting and posting using the hashtag #FreeAwfaa.
Contact the  Office of the Special Envoy of the Secretary-General for Yemen (OSESGY) and demand an urgent intervention to release Awfaa AlNaami on Twitter: @OSE_Yemen , email them: elherdi@un.org and to the United Nations in Yemen: UNinYE