ALERT: Brutal attack on WHRDs in Sudan and arrest of Wifag al-Gorshi
On 18 Feb 2019, Sudanese security forces brutally attacked Dr. Wafa al-Gorshi and WHRD Wifag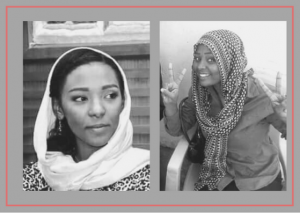 al-Gorshi. Security forces called them names and used an electro-shock weapon on them.
According to The Central Committee of Sudanese Doctors (CCSD), the WHRDs were taken to a detention center in which they were interrogated. DRr. Wafaa al-Gorshi was released. However, WHRD Wifag al-Gorshi remains in detention after issuing an arrest warrant against her.
Woman human rights defender Wifag al-Gorshi is active in students' rights movement and several youth groups. She is known for her peaceful defense of human rights.
Such a brutal attack against women human rights defenders further confirms the authorities' adherence to promoting systematic violence against women human rights defenders.
Sudanese authorities must immediately and unconditionally release all women human rights defenders.