Sudan: WHRDs go on hunger strike
Women human rights defenders imprisoned in Sudan have launched a hunger strike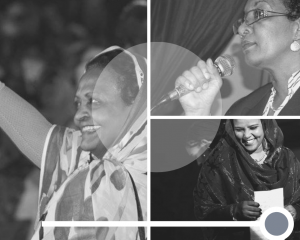 today, 8th of March 2019, to protest their dire situation and mistreatment by prison authorities as the Sudan government presses ahead with its heavy-handed clampdown on women human rights defenders in Sudan.
Women human rights defenders outside prison bars, such as WHRD Tahani Abbass Ali and Ghada Makky, have decided to join the strike in solidarity with the detained WHRDs.
The Regional Coalition for Women Human Rights Defenders in the Middle East and North Africa has documented at least 100 arbitrary detention of women human rights defenders since protests began late last year. At least 45 women human rights defenders remain behind bar, such as: Dr. Ihsan al Fagiri, Hadia Hassaballah, Dr. Heba Omer, Dr. Amal Jabrallah, and Amal el Zein. Learn more about detained WHRDs here.
More than 45 international and regional organizations have demanded the immediate release of ALL detained WHRDs in Sudan.
We stand in solidarity with WHRDs in Sudan. The Sudan government bear responsibility for the consequences of the strike.
STAND UP FOR WHRDs IN SUDAN.