Web Developer
About WHRDMENA Coalition:
WHRDMENA Coalition is a membership-based coalition of organizations and women human rights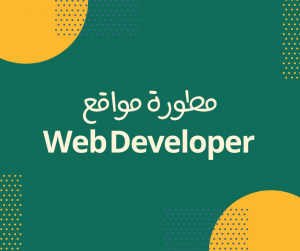 defenders engaging with and defending a spectrum of rights and struggles in MENA. The Coalition works through different tracks such as advocacy, digital security, documentation, knowledge production and dissemination in order to highlight and amplify the work of Women Human Rights Defenders in MENA. 
About the position: 
The Regional Coalition of WHRDs in MENA is looking for a web developer to provide new functionalities for the website. The Web Developer will be responsible for providing effective and efficient web services especially related to the development of a broadcasting tool.
Responsibilities include: 
Development and management of new functionalities of the website which will include a broadcasting tool. 

Technology support. 
Develop new or revise existing web-based tool and broadcasting systems as requested

Provide technical support and assistance to the WHRDMENA Coalition staff in the sphere of web development, content management and related areas;

Work on making the broadcasting/tools systems on the website as accessible as possible. 

Ensure data security.

Ensure technical documentation for tools is in place.
Work closely with the WHRDMENA Coalition team and person responsible for the initiation and launching of the new website tool and training them on using the tool. 

Provide technology support by suggesting innovation to the website and the tool. 
Keep up-to-date on WHRDMENA Coalition regarding web content, design and initiatives, particularly guidelines relating to accessibility for people in MENA countries.

The Web Developer is expected to deliver the finalized new tool within a timeline that will be set upon discussion.
Qualifications:
Relevant experience as a web developer with a practical experience with development of web-based systems and tools and programming (experience in Python) in order to create specific tools. 

Proficient in My SQL. 

Solid knowledge of developing broadcasting tools, such as live-streaming radios. 

Solid knowledge of server architecture

Experience with server-side frameworks such as python, ruby, php, Java, ASP, ASP.NET

Interested in working with a team committed to adhering to feminist values and principles. 
This consultancy will be charged depending upon days of work (paid per work day). We expect 30 days of work. Please send your CV and a Letter explaining why you would be prefect for WHRDMENA Coalition to comms@whrdmena.org in an email titled 'Web Developer' by 12 July 2020.