Alert: Egyptian authorities arrest Basma Mostafa
On October 5, the Supreme State Security Prosecution in Egypt decided to imprison journalist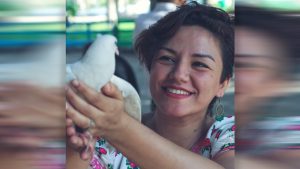 Basma Mostafa for 15 days pending investigation, following her disappearance since October 4.
Prior to her arrest, Basma Mustafa was working on a report about the killing of a citizen named Aweys Al-Rawi, 38, by a police officer, last week, in the southern city of Luxor.
Basma Mostafa faces charges of spreading false news and joining a terrorist group due to her journalistic work. Her arrest is the latest in the campaign of arrests and harassment by the Egyptian authorities against journalists and women human rights defenders. It is important to note that Egypt is ranked No. 166 in the world in the World Press Freedom Ranking issued by Reporters Without Borders.