Join us in welcoming Yosra Sultan as Executive Director of WHRDMENA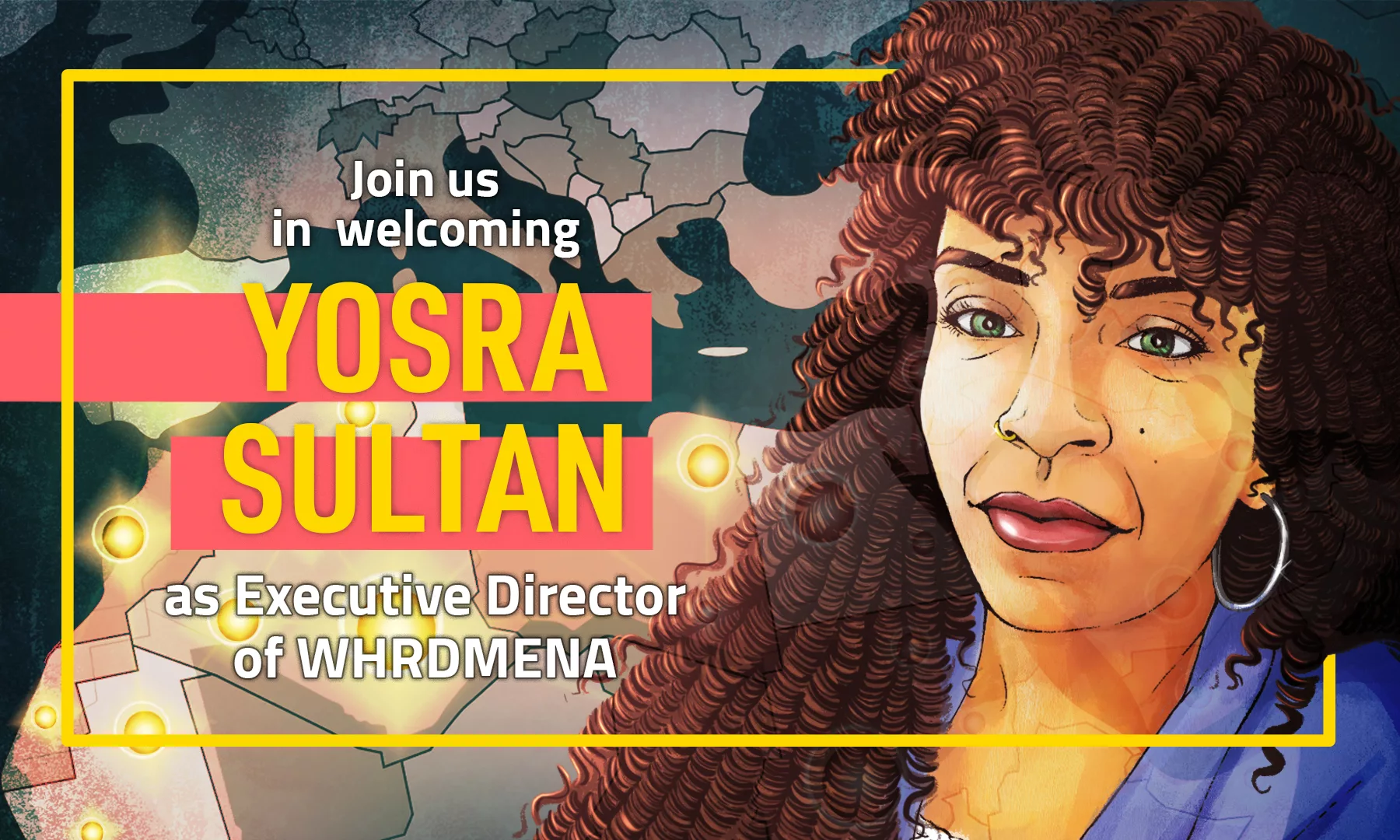 After a scrutinous and careful process, WHRDMENA is delighted to announce that Yosra Sultan will be joining us as our new Executive Director. Yosra will take up full duties in August 2023, and will succeed Sara Abughazal, our beloved co founder and Executive Director since 2015.
Yosra is a mother, feminist, organizer, and scholar who brings a broad understanding of the regional context of SWANA and an unwavering commitment to our mission of defending human rights, especially those of women and those defended by women. She is driven by vision of deeply-rooted, intra-regional movement building which is inclusive and intersectional, guided by the realities and priorities of local WHRDs and connected to the global resistance against all forms of gender-based violence, racism, classism, colonialism, homophobia, and transphobia.
Our unending gratitidue goes to Sara Abughazal and her visionary leadership in cofounding and building WHRDMENA, which has steadily guided us through several crucial transformations. She leaves behind an organization that has matured in the clarity of its mission and that boasts effective operations and sound governance. Sara will continue to serve WHRDMENA as President of the Board of Directors after a well-deserved hiatus.
Yosra's initial focus will be on resourcing WHRDMENA for long term sustainability, strengthening ties between WHRDs in SWANA, and expanding and diversifying our membership in order to create a more representative and dynamic organization. Please join us in welcoming Yosra as she and WHRDMENA embark on this exciting new chapter!